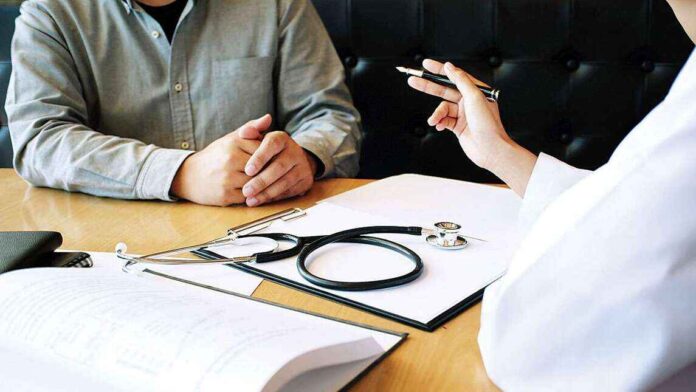 In the unpredictable modern world of pandemics and new diseases emerging, the significance of having health insurance has increased. 
Individuals have been expanding the scope of their medical insurance policy coverage beyond the single-person policy they purchased or are given by their employer. * 
A supplementary health insurance policy as a backup could be a good idea. But before you buy that second health insurance plan, consider a few things first.
* Standard T&C Apply
Second health insurance plan: When is it needed?
You should consider purchasing a second health insurance policy if the first one does not adequately cover your medical costs.
A second plan may be needed if your existing policy has limited coverage or excessive limitations and exclusions to its coverage. *
* Standard T&C Apply
The ideal second insurance plan
The ideal thing would be to purchase two health insurance plans that can be complementary to one another and provide comprehensive coverage. Not just two insurance policies that are average in price and may only increase your financial load. Therefore, you can evaluate the second policy based on* –
Your needs and budget:

 To begin, conduct an assessment of your financial situation and consider the kinds of diseases you could contract as a result of your lifestyle choices or the genetic predispositions that you were born with. The second plan ought to give you coverage for those ailments not covered by the first insurance. *

The Coverage

: Rapid medical improvements have made it prohibitively expensive to receive appropriate medical care. Combined with your first plan, your second plan should result in a considerable sum insured for you. *

Top-up Plans May Be Available

: When you want to boost the benefits that your health insurance provides but don't want to pay significantly higher rates, the supplementary Top-ups in your existing plan can always be helpful.
Lifetime Renewal: 

As people get older, the need for health insurance grows as well. It is imperative that you purchase a health insurance policy that includes a feature that allows for everlasting renewability so that you may not need to hunt for a new plan as you age.

Option of portability:

 Portability should be an essential consideration while choosing your second plan. It means changing your health insurance provider to a different company without giving up any of the

benefits of health insurance

you have already accrued under your current plan.
* Standard T&C Apply
The advantages of having more than one health insurance plan
Better Coverage:

When you have a more extensive sum insured, your coverage can be more all-encompassing. You can receive protection against a variety of diseases. *

Not dependant on the employer:

 If you got your first health insurance policy through your workplace, remember that it can be a stopgap because you may no longer be covered when you leave that position. The second health insurance plan, on the other hand, can continue to offer you permanent coverage subject to renewal of the policy by you. *

Extra saving through bonus

: When you have several different insurances available, the likelihood of making use of every one of them decreases. It indicates that you can receive a Cumulative Bonus on the policy you did not utilise.
* Standard T&C Apply
To conclude: When living amid a pandemic, having a health insurance plan that provides enough coverage becomes important. Therefore, if you have concerns that your current health insurance might not cover all of your necessary medical costs, you always have the option of purchasing an additional plan tailor-made to your specific needs. *
An online mediclaim calculator can assist you in making an informed decision before you purchase your second medical insurance policy. 
Insurance is the subject matter of solicitation. For more details on benefits, exclusions, limitations, terms, and conditions, please read the sales brochure/policy wording carefully before concluding a sale.