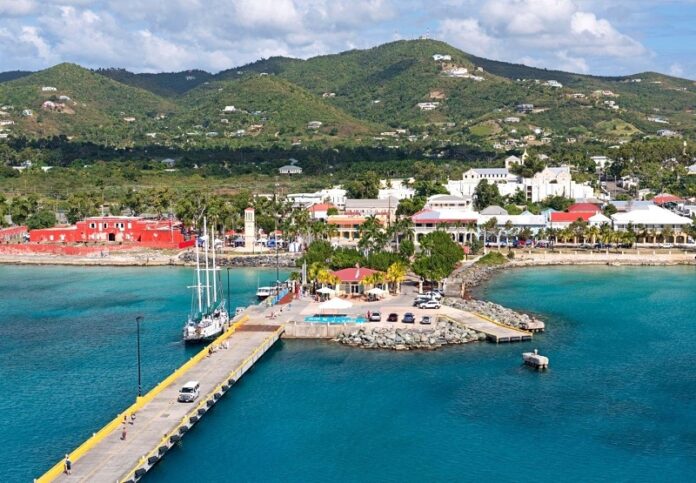 Welcome to the enchanting island of St. Croix, where turquoise waters, sandy beaches, and lush landscapes await young adventurers like you! With its rich history, vibrant culture, and breathtaking natural beauty, St. Croix offers a world of wonder to explore. In this article, we'll discover seven wonderful places on the island that will captivate your imagination and create lasting memories. Let's embark on this exciting journey together!
Buck Island Reef National Monument:
Our first stop is the Buck Island Reef National Monument, a true underwater paradise. Hop aboard a boat and set sail to this protected marine area, where you'll find colorful coral reefs teeming with vibrant fish and other fascinating marine life.
Read Also: Spirit Airlines Name Change Policy
Snorkel through the crystal-clear waters, marveling at the intricate coral formations and the playful sea turtles that call this place home. Don't forget to explore the island's white sandy beaches and take a leisurely walk along the nature trails.
Christiansted National Historic Site:
Step back in time as we visit the Christiansted National Historic Site, a living testament to St. Croix's rich history. Wander through the cobblestone streets of Christiansted, the island's charming capital, and discover beautifully preserved colonial-era buildings. Explore Fort Christiansvaern, a Danish fortress dating back to the 18th century, and learn about the island's colonial past. Through interactive exhibitions and guided tours, become fully immersed in the history and culture of St. Croix.
Sandy Point National Wildlife Refuge:
Get ready for a beach adventure at the Sandy Point National Wildlife Refuge, a pristine stretch of coastline famous for its nesting sea turtles. This protected area provides a safe haven for these magnificent creatures, and you might even get the chance to witness a sea turtle nesting or hatching event! Enjoy a leisurely stroll along the golden sands, search for seashells, and soak up the sun while taking in the stunning views of the Caribbean Sea.
Cruzan Rum Distillery:
For young explorers curious about the island's flavors and traditions, a visit to the Cruzan Rum Distillery is a must! Take a fascinating tour of the distillery and learn about the art of rum production. Discover the secrets of crafting this Caribbean spirit and witness the aging process in the barrel warehouse. Don't worry, there are non-alcoholic options for those who prefer it. Sample delicious rum-infused treats and take home some authentic Cruzan rum memorabilia as a memento of your visit.
Estate Whim Museum:
Step into the past at the Estate Whim Museum, an 18th-century sugar plantation turned living history museum. Explore the beautifully restored great house and surrounding plantation buildings, gaining insight into the island's sugar industry and the lives of the enslaved people who worked there.
Read Also: Spirit Book Flight Tickets
Participate in hands-on activities, such as grinding sugar cane or crafting traditional arts and crafts. Immerse yourself in the rich cultural heritage of St. Croix through engaging exhibits and interactive experiences.
Point Udall:
Head to Point Udall, the easternmost point of the United States, and take in breathtaking views of the Atlantic Ocean. Stand on the Millennium Monument, commemorating the start of a new millennium, and feel the gentle ocean breeze on your face. Explore the nearby nature trails and discover the unique flora and fauna that thrive in this coastal environment. Don't forget to snap a photo to capture this special moment at the edge of the nation.
Cane Bay:
Our final destination is the picturesque Cane Bay, a paradise for beach lovers and water enthusiasts. Dive into the crystal-clear waters and snorkel along the vibrant coral reefs, spotting tropical fish and graceful sea turtles. Take a relaxing swim or try your hand at paddleboarding along the calm shoreline. After your aquatic adventures, unwind at one of the beachfront restaurants and savor delicious Caribbean cuisine while enjoying the breathtaking sunset views.
Read Also: Spirit 9$ Fare Club
St. Croix is a treasure trove of natural wonders, cultural heritage, and thrilling adventures, perfect for young explorers seeking an unforgettable experience. From snorkeling through vibrant coral reefs to immersing yourself in the island's rich history, this enchanting Caribbean gem offers endless opportunities for discovery. So, pack your sunscreen, put on your adventure hat, and get ready for an incredible journey through the wonderful places of St. Croix!